All Sale Items are FINAL SALE
Shop our Online Exclusive Inventory Anytime or Come Shop in Store!
Open 10-7 Monday - Saturday, 12-6 Sunday
Or Clean out your Closet for Cash
Buying Hours: 10-5 Monday - Saturday, 12-4 Sunday
Feel good shopping
Sustainable Living
At Clothes Mentor you can find gently used clothing for up to 70% off mall store prices. By recycling and reusing current fashions we are creating a sustainable lifestyle that you will be proud to be a part of. There are thousands of more fabulous items awaiting your closet so be sure to shop with us online or in store! 
Whether you are searching to buy sustainable, designer clothing or sell your used clothes, Clothes Mentor is the resale women's clothing shop for you. We offer modern and fresh styles in a range of sizes from 0 to 26.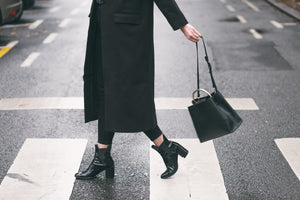 Testimonials
The bag I purchases was beautiful; and arrived within a couple of days. Thank you! I have not been dissappointed with the customer service and quality I have reviewed thus far!

Sabrena S
Love the place! Great place to get nice clothes at decent prices.

Pat Adcock
I really like shopping here. It's clean, organized (surprisingly so as looking through shirts I noticed they even tried to put colors, striped, patterned together). The workers are kind and attentive.

Morgan Price